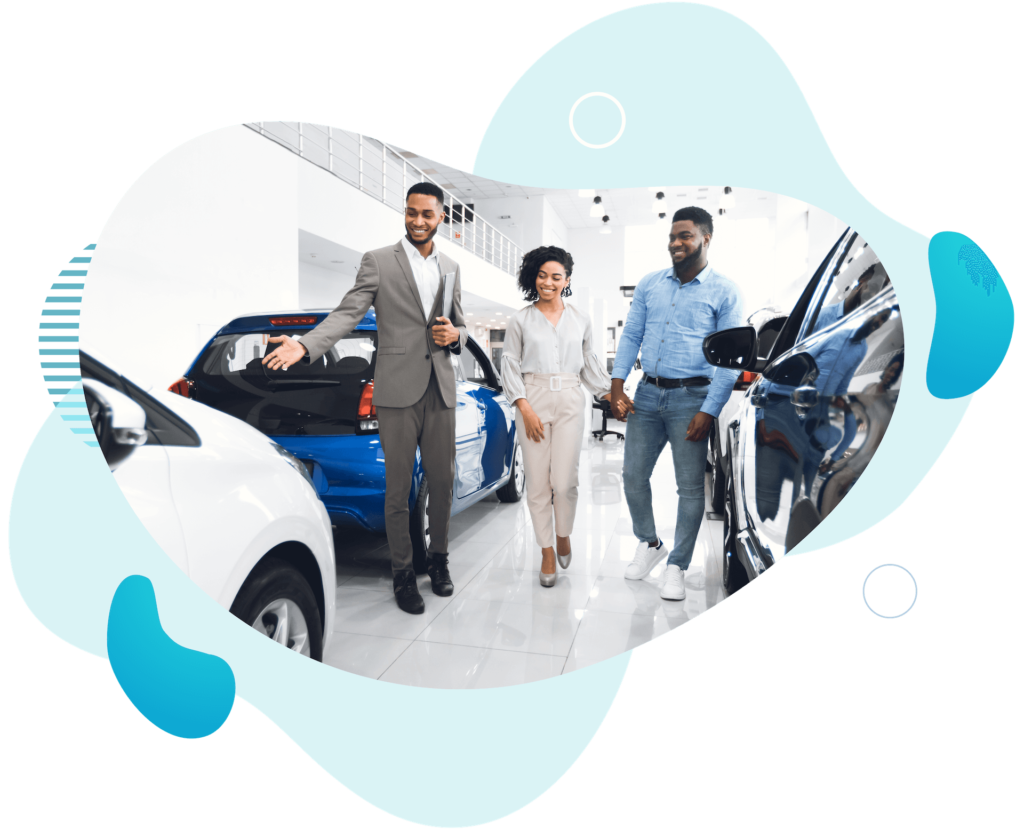 Dealers choose us for great rates and top-notch support.
No matter the size of your business, we will cater to you. With over 25 years of experience, Gateway was founded to provide indirect automobile financing to individuals with challenging or limited credit. Our partnerships make it possible for us to be a market leader that is making a difference.

Additionally, if you have further questions about your dealership working with Gateway please feel free to contact us.​
We want to get to know you and learn how we can add value to your current business model.
We build win-win solutions for both the customer and the dealership.
All Structures Considered & No Minimum Credit Score
You see value, just show us...we are looking to buy the deal! We buy the customer, not the credit score!
We offer near-prime to deep sub-prime lending opportunities.
This is the beginning of a rewarding relationship! We build win-win solutions for our dealership partners and customers by getting to know you first, so we can add value to your current business model. Contact us today by phone or by submitting a form to speak with us about becoming a dealer partner. We look forward to speaking with you!
"Transactions are done with excellence, efficiency, and are very effective! The TEAM is first class and works hard to put deals together!"
"Communication is fantastic! The Reps are experienced and know the business.I love the customer service… The buyers and bank reps are AMAZING!"
Hall Ford Hyundai Elizabeth City
"My representative is without a doubt the most talented and knowledgeable bank representative I have met in the last 20 years."
"My representative is great to deal with. She consistently goes above and beyond being available to work deals and visits on a regular basis. Communicates excellent."
"Gateway is easy to talk to about deals. Gateway Financial Solutions staff provide World Class Service. Keep doing what you're doing."
"Excellent-5 stars. Gateway Financial Solutions is always willing to help."
"Everyone we work with are always eager to help us. Very pleasant to speak with and always try to go above and beyond."
"The new online portal makes it super easy to submit documents and communicate with the GFS staff."
"The buyers find ways to make deals and the funders find ways to get our deals funded. All in all it is a great experience!"
"Easy to work with Gateway. Always gives us the best experience."
"My representative and the buying team are always available and ready to help when needed with trying to put a deal together."
Michiana Chrysler Dodge Jeep Ram
"My representative has made my experience so great. It is always easy to reach the team at Gateway Financial Solutions."
Dealership Representatives
Each of the states that Gateway Financial Solutions has operations in has its own representative. If you're looking to finance your customers through Gateway Financial Solutions, or if you have questions about our process, rates, and more - feel free to contact your state's representative person. We look forward to serving you!